NEWS
Xinkang® Isossorbate Mononitrate Sustained Release Tablets Passed the Consistency Evaluation
date:2021-05-12 15:29:03
New Media Department Yu Jie, Duan Yuqing May 12, 2021
On May 7, Xinkang®Isossorbate Mononitrate Sustained Release Tablets, produced by Lunan Better Pharmaceutical, a subsidiary company of Lunan Pharma, passed the consistency evaluation approved by the National Medical Products Administration(NMPA).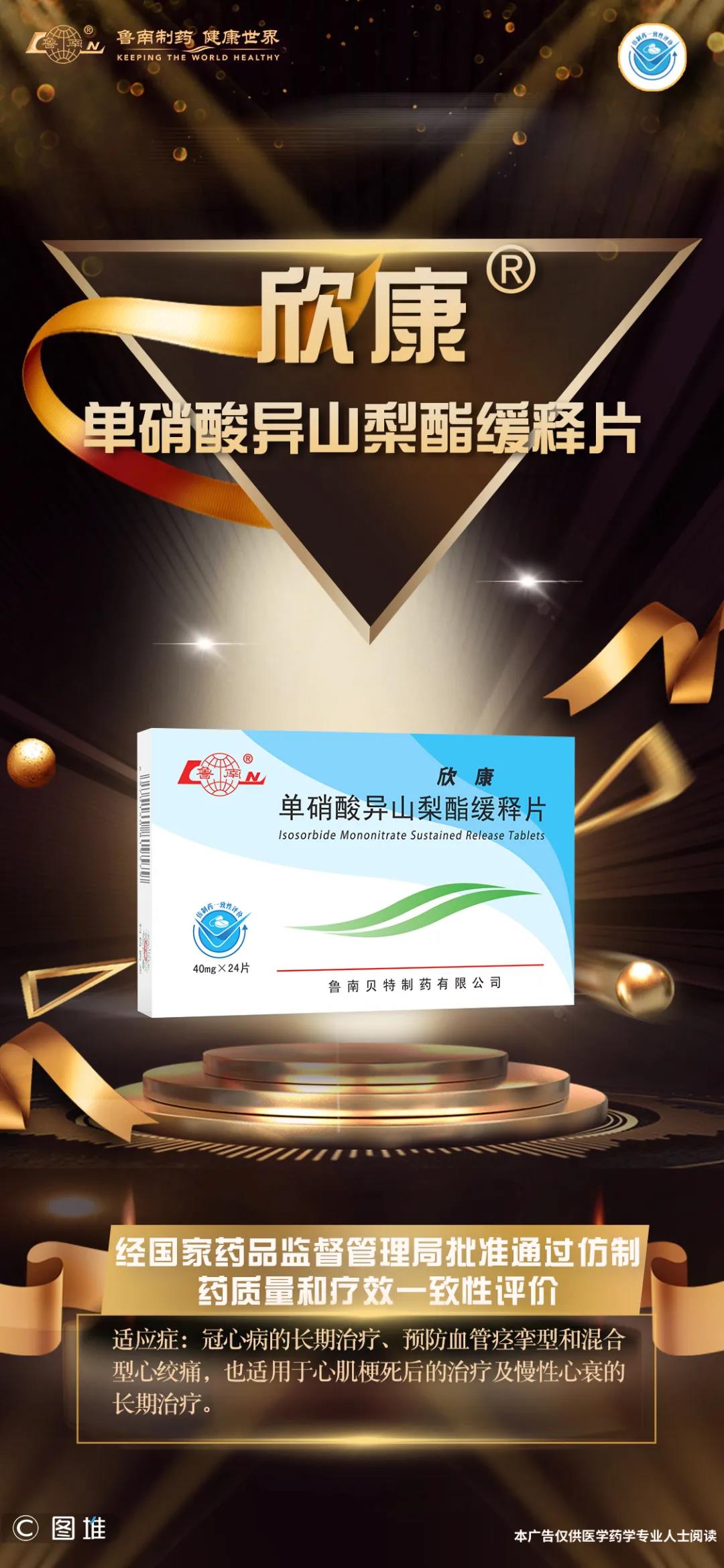 Xinkang® Isossorbate Mononitrate Sustained Release Tablets are used for the long-term treatment of coronary heart disease, the prevention of vasospasm and mixed angina pectoris, are also suitable for the treatment of post-myocardial infarction and long-term treatment of chronic heart failure.
This product is a slow release preparation, quick release within 1 hour, rapid effect, 23 hours slow release to maintain the lowest effective concentration, avoid the generation of drug resistance. At the same time, the peak-valley difference of blood drug concentration was reduced, and the incidence of adverse reactions was reduced. The drug was given once a day, which reduced the number of times of taking the drug and improved the patient's compliance. For chronic diseases like coronary heart disease and angina pectoris requiring long-term medication, safe and effective isosorbide mononitrate sustained release tablet is a better choice.
Lunan Pharma always adheres to the operation concept of "Benefit the society, create a better life" and the road of innovation and quality development, aims to provide high quality products for the most majority as well as the healthy service.