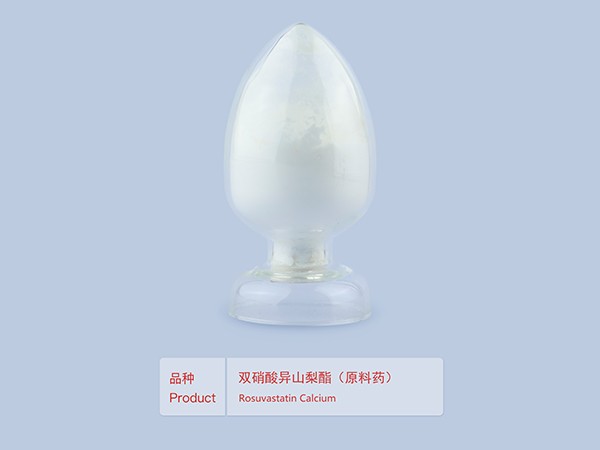 Isosorbide dinitrate
Description
12,000 m2 High integrated manufacturing facility
Full Analysis capability
Thin Film Coating Lab
Product Details
Isosorbide dinitrate
Cas No.: 87-33-2
Physical and chemical properties
This product is a white crystalline powder; odorless; it is prone to explosion when heated or impacted. Soluble in acetone or chloroform, slightly soluble in ethanol, slightly soluble in water.
Category
Flammable solid
production method
The sorbitol solution is obtained by dehydration ring closure and esterification with nitrate.
Storage
Sealed preservation
Toxicity classification
Poisoning
Introduction
This product is a new generation of long-acting nitrate anti-angina drugs, found in the in vivo metabolites of isosorbide mononitrate in the early 1960s. In the 1980s, it was first introduced to the market by Bochringer Mannheirn Cnbh of Germany, and subsequently listed in more than ten countries in Europe and America, and was widely used in clinical practice. China imported the drug in 1988, which was widely welcomed by doctors and patients.
Pharmacological action
This product is the main active metabolite of isosorbide dinitrate. It can reduce the blood volume of the peripheral blood vessels, especially the blood volume, reduce the amount of blood return, reduce the myocardial oxygen consumption, and also promote the redistribution of myocardial blood flow. The supply of blood in the ischemic area may exert anti-ischemic effects through these two aspects.
use
Isosorbide dinitrate is a vasodilator, and the main pharmacological action is to relax vascular smooth muscle. The overall effect is to reduce myocardial oxygen consumption, increase oxygen supply, and relieve angina. It can be used clinically to treat various types of coronary heart disease with angina and prevent seizures. Intravenous infusion for the treatment of congestive heart failure, various types of hypertensive emergencies and control of preoperative hypertension
Clinical application
This product is a vasodilator for long-term treatment of coronary heart pain, prevention of vasospasm and mixed angina pectoris. It is also suitable for the treatment of myocardial infarction and long-term treatment of chronic heart failure. However, glaucoma, shock, obvious hypotension, hypertrophic obstructive heart disease, acute myocardial infarction patients are banned.
Indication
For the treatment, prevention and first aid of coronary atherosclerotic heart disease, angina pectoris, acute myocardial infarction and congestive heart failure.
Contraindications
1. Disabled in patients with anemia, head trauma, cerebral hemorrhage, severe hypotension and hypovolemia, and nitrate-sensitive drugs.
2. Glaucoma is disabled.
medicine interactions
Combined with other vasodilators, calcium antagonists, beta blockers, antihypertensives, tricyclic antidepressants and alcohol, it can enhance the blood pressure lowering effect of this class of drugs. It can enhance the boosting effect of dihydroergotamine. At the same time, the use of steroid anti-inflammatory drugs can reduce the efficacy of this drug.
Message
If you have any suggestions or question for us,please contact us.